Connect with your social network account
Moderator: Public Moderators
Posts: 272
Joined: Wed Feb 01, 2012 7:34 pm
First Anime: cardcaptor sakura, Yu-Gi-Oh, Sailor moon.... IDK
Location: Pekopon
Contact:
I regret missing the signings. Also, I'm sad to have missed the black Butler photoshoot..... I heard it was pretty awesome.
2015 Cosplay plans~
Nothing... Cause I won't be there this year

-------------------------------
?2016 Plans?
Theo or Casey - Battle dog
---
Platinum Attendee
Posts: 1048
Joined: Wed Aug 31, 2011 5:19 pm
First Anime: speedracer
Location: Sterling Heights, MI
Contact:
nvm
Last edited by
yippee5000
on Fri Jan 11, 2013 5:53 pm, edited 1 time in total.
2015
Garp the Fist
Kiato syncronicity v.
Hetalia Imperial Japan
Dieshuu Kaiki..5 versions!
Admiral Sadri Fam
Tomomi Masaoka
Alex Rowe
---
Posts: 13
Joined: Sat Nov 03, 2012 10:48 pm
First Anime: Death Note
Location: Michigan
I regret that I only went to 1 panel and that I didn't see any voice actors.
Youmacon 2014
Friday: Natsu Dragneel - Fairy Tail
Saturday: Hiccup Horrendous Haddock III - How To Train Your Dragon
Sunday: Rin Okumura - Blue Exorcist
---
I regret mine and some friends meetup via facebook not going through right oddly We made the time at the same time the TFS panel was going on

And <_< Me and a few others along with my sister made the obvious choice of going to the TFS panel


I also regret not preparing myself for the dealers room SOOOOOO MUCH STUFF

**** I felt like I was a 5 yr old going into a giant toy store for the first time
Currently nerding out on Digimon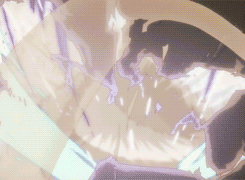 ---
Posts: 55
Joined: Tue Dec 09, 2008 9:15 pm
First Anime: Riding Bean
Location: Ann Arbor-Ypsi area
Contact:
I did almost everything I wanted to do but missed Doug Walker.
---
Not going to youma last year (crush you bruised ribs)
Ah here it goes.
Cosplays for youmacon X
L (death Note)
Dudley or SF OC(Street fighter)
Pokemon Trainer
---
- Not going to the Rave.
- Not making it to the Soul Eater Photoshoot.
-Not having a 3DS like I do now so I could've have a lot of tags.
I did have an amazing time though, and I think this year will be even better. : ]
Nyehehe!
---
Dragging my violin case around all of Friday add part of my cosplay, only to never get the chance and the courage to play it after missing the photoshoot.
---
---
Who is online
Users browsing this forum: No registered users and 0 guests